YOUR PHOTOS & IMAGES
August 27, 2020
YooperSecrets is all about Upper Peninsula places, things to see, things to do, and a bit about the history of most places.
Photographs and other images, both current and historical, help make our articles more entertaining and informative.
Most postcards and old historical photos are in the public domain, so we use them when they fit in.  This postcard of Menominee is an example.  If you have stuff like that, we'd love to see them.
If you have personally taken photos that you think would fit on our website, please let us know about them too. 
We have limited capabilities for you to upload your photos, but if you have photographs archived on Flickr, Facebook or any other site where we can download tell us about them.
We will consider using your photo and giving you a credit in the photo caption.
The photo above, for example, is by Skip Heckel who posted it on the Facebook group page "you know your'e from Menominee when..." and gave us permission to use it.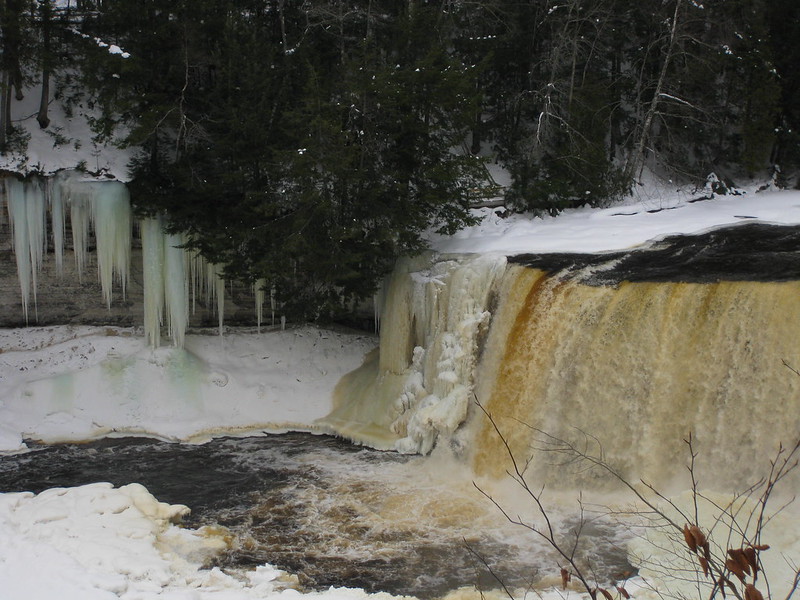 Tahquamenon Falls in Winter
Flickr/Kate Ter Haar
I downloaded this photo of Tahquamenon Falls from Flickr.  Flickr gives you the tools to credit the photographer.  You can see this one was by Kate Ter Haar.  If you click on the caption link it will take you to her Flickr page.
You won't get paid for anything you can submit, but you will at least have a photo with your name on it that others can enjoy and share.
By Mike Miller, Copyright 2020-2021 YooperSecrets.com